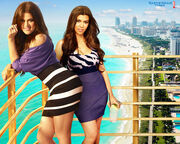 Quam1992

Hello, I am Quam1992 and my favourite Kardashian sisters are Kourtney and Khloe. I don't like Kim very much because she is self-centred and attention-seeking, but to be honest I don't really like that. Kim has such a boring personality, but Kourtney and Khloe are funny and excitng.
'
'The Kardashian's have a shop for clothing shoes and accessories, the store is called Dash. They have 'Dash Miami', 'Dash New York' and Dash Calabasis.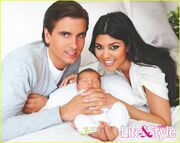 Kourtney Kardashian has a child called Mason, the father is Scott Dissick. Mason is so small, cute and adorable it's unbelievable!!!!!!!!!!